bicycling.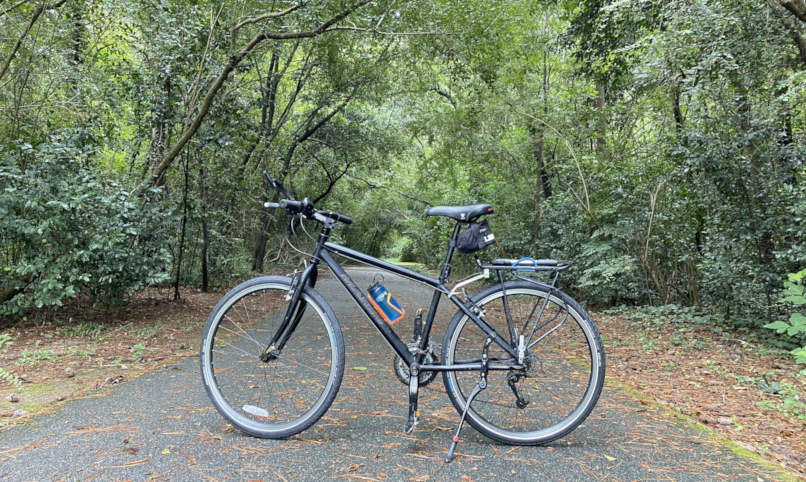 I started bicycling commuting again in June of 2023 on my old 2008 Marin Muirwoods commuter bicycle, pictured above. A local bicycle shop got it all fixed up and ready to go after being garaged and having collected plenty of rust when we moved back down from Atlanta.
There's not too much here for now but I plan to log mileage and share stories and pictures of trips and the like as they come! In lieu of original content, here's a few neat-o links!
repairs & maintenance.
links.